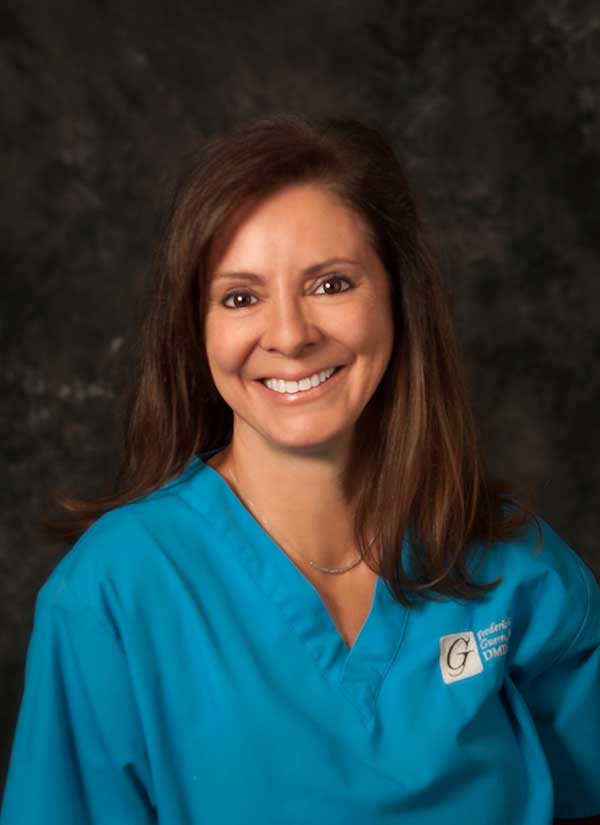 Carol • Registered Dental Hygienist
Carol has been a Registered Dental Hygienist since 2005. Carol is an expert in helping patients achieve and maintain great dental health. With her gentle touch, she utilizes advanced technology and the latest techniques to provide patients with a smile that shines. "My purpose is to help patients achieve a state of optimal dental and oral health that is personally appropriate to them. I will use all my skills, knowledge and the best technology has to offer to achieve this purpose. I intend to accomplish this in a gentle and caring manner, thus enhancing the quality of my patients' lives. My goal is to give you a world class dental experience!!" On a personal note, Carol has been married for 30 years and has 3 grown children and 6 grandkids. She loves to hike and wants to try paddle boarding, but her favorite thing is spending time with her grand kids.
Heather
• Expanded Dental Duties Assistant
Heather has been Dr. Guerra's lead assistant since 2008. Heather has always gotten great satisfaction from helping her patients through their dental anxieties and into a beautiful and healthy smile. She always strives to give patients the best dental experience possible. With her passion for dentistry, she brings to our team her expertise and knowledge of insurance and financial plans to maximize your dental health.
Heather is often one of the first people our new patients have contact with. Thankfully, she's helpful, knowledgeable, and has a great sense of humor, so she makes a great first impression! She appreciates her amazing staff and their teamwork, talent and genuine concern for the patients. When Heather isn't busy enjoying work she loves to have new adventures with her daughter Taylor and their Newfoundland Peanut and her St. Bernard mix Nixon, but her favorite pass time is Texas Hold Em.
"I love that every day is an opportunity to help someone." – Heather Buckley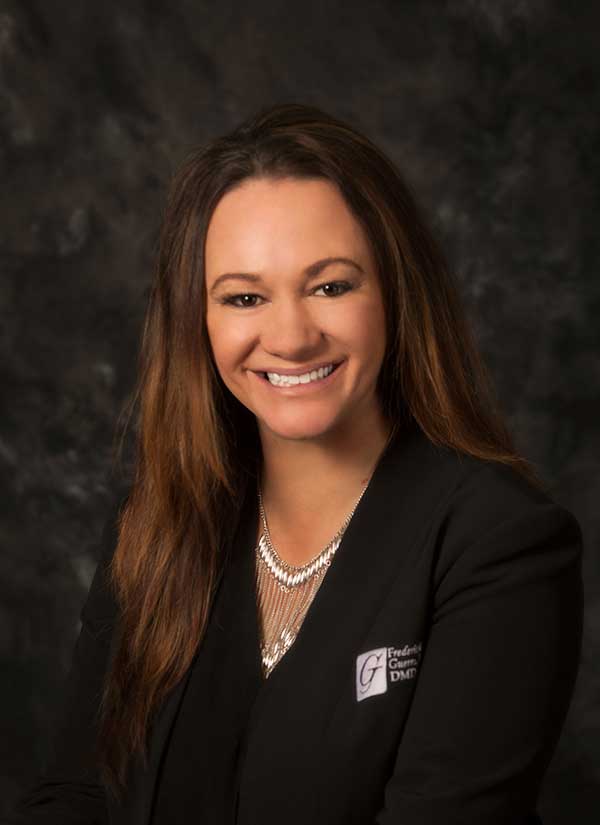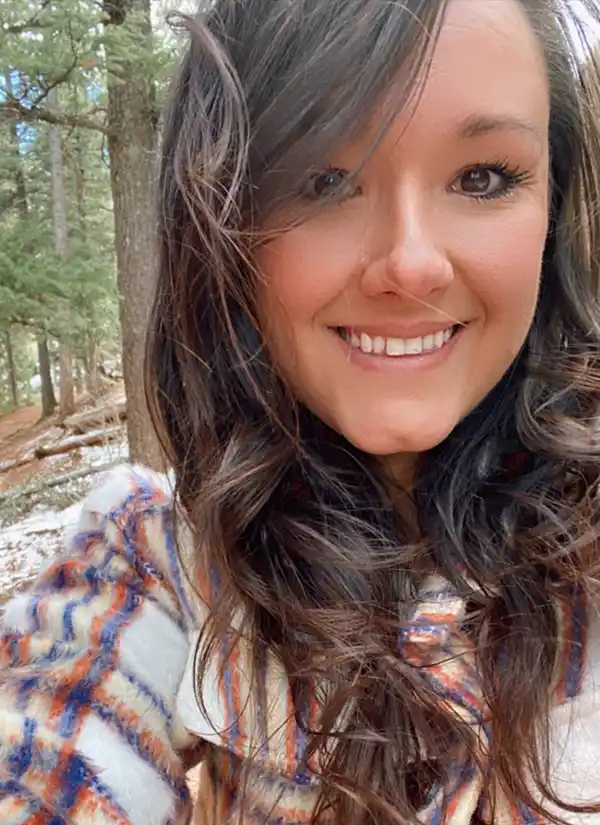 Courtney
• Front Office Supervisor
Courtney began her dental career over 10 years ago as a registered dental assistant in Texas. Her current role is that of the front office supervisor. She enjoys helping and interacting with patients.
Courtney grew up all over as an Army brat and then married her High School sweetheart, who also joined the Army. While away from work, Courtney enjoys spending time with her husband of over 15 years, Mick and their daughter, Cheyenne and son, Tony and cannot forget their Labrador retriever, Freya. Her interests are in health and wellness as she enjoys going to the gym, hiking, camping, reading, and painting. 
Jessica
• Patient Care Coordinator
Jessica has been the Patient Care Coordinator for Guerra Dental since June 2022. She moved to Colorado Springs from Saint Petersburg, Florida in May 2022 with her fiancé, Scott.
She graduated from University of South Florida in 2014 with a Bachelor's degree in Anthropology and a minor in the French Language. She has a diverse background ranging from office administration to musical education. In her spare time, Jessica enjoys retreating to the mountains where you can find her camping, fishing, hiking, or skiing. However, her main passion in life is writing and producing music in her home studio.
As the Patient Care Coordinator, Jessica loves being able to build lasting patient relationships with everyone who comes to Guerra Dental. With over 15 years of experience in customer service, she has made it her top priority to ensure the highest quality of care to those who trust Guerra Dental with their dental
needs.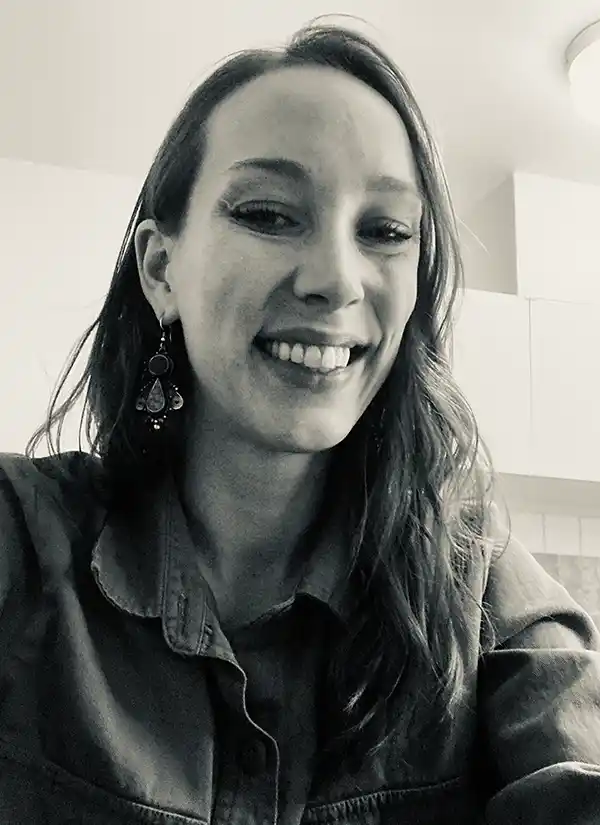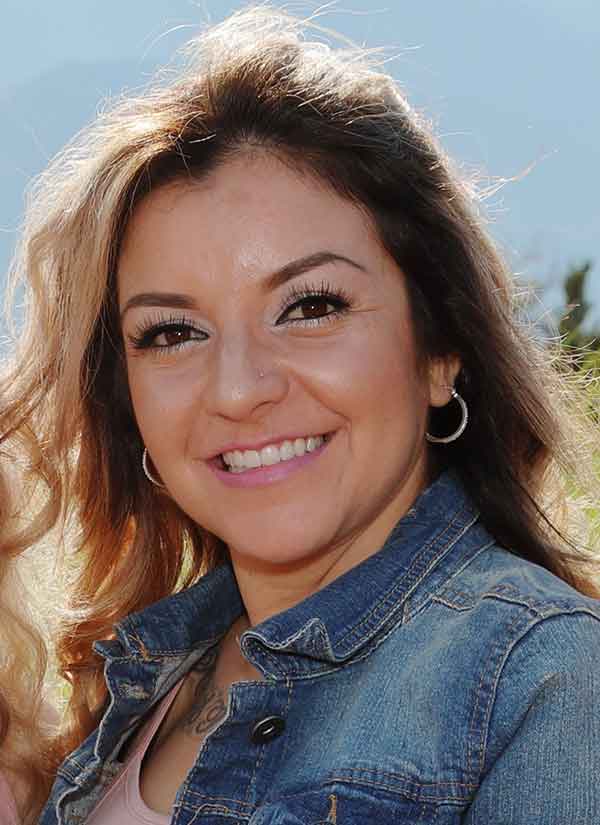 Mahogany • Expanded Dental Duties Assistant
Mahogany is an EDDA who has been in the dental field since 2006. She enjoys helping patients to feel comfortable in the dental office and throughout all treatment. While away from work, Mahogany enjoys spending time with her husband and their 7 children. Whether it be camping, hiking or just enjoying everyday life together as a family.